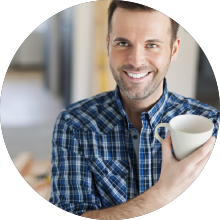 We are a small remodeling company located in southeast Wisconsin. We've been in construction business for many years so you can trust our expertise and our broad experience. We specialize in small and medium residential home remodeling projects because we like to stay personal with our clients. Before starting any job we meet as many times as needed to discuss our customer's expectations. Thanks to that, we always make sure that they're satisfied. Our pride is delivering the best services by listening to their needs and paying attention to every detail. We have remodeled many houses to create a modern, sophisticated or traditional look. Our mission is to satisfy every customer whether it is a large home improvement project or a small painting job at your budget.
Our company replaced and installed hundreds of doors and windows. We have satisfied multiple clients by making their homes warm and bright.
Our company has done multiple painting projects. We have used over 1000 gallons of paint to successfully remodel many interiors quickly and at low price.
Our company installed more than 10000 sq. feet of flooring. We have experience in all types of materials. We can also bring out the beauty of your old hardwood floor!


DON'T HESITATE TO GET IN TOUCH
CONTACTS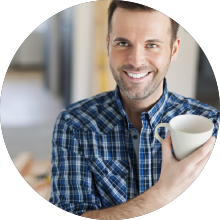 Perfect Touch Remodeling
3041 S 49th St
53219 Milwaukee, WI
Tel: (414) 534-3545
E-mail: info@ptremodeling.com




Step one:
Please call us at (414) 534-3545 to ask about the service we provide.
Step two:
Schedule our FREE ESTIMATE. We will meet with you to take measurements and go through all the details of the job.
Step three:
We will provide a detailed estimate by email. After your approval we will schedule the start time and date.
Step four:
Before we start the job we will go over the details again and sign the contract. After starting the job we will do our best to provide professional services.
Step five:
We collect the payments and follow up after the job is completed to make sure that the client is satisfied.